Presbytery Meeting Dates – The Presbytery of the Pacific has 5 meetings per calendar year.  Each Stated Meeting is held on Saturday, unless otherwise noted.  Meetings are held on a designated campus of one of our 40+ congregations.  If your congregation would like to host a meeting, please let us know!
Upcoming Meeting Information
The next Stated Meeting of the Presbytery of the Pacific is:
Saturday, September 23, 2017
26825 Rolling Hills Rd, Rolling Hills Estates, CA 90274▫(310) 377-2825
Registration from 8:00 a.m. – 9:00 a.m. ▫Meeting Starts Promptly at 9:00 am
CALL TO THE PRESBYTERY  – Directions & Meeting Information

MEETING PACKET – Outline of Worship & Business
Australian global thought-leader in the missional church movement, Alan Hirsch, will engage us in a morning of thought-provoking insights and challenges on evangelism and the missional church. Join us for our annual mission-focused presbytery meeting!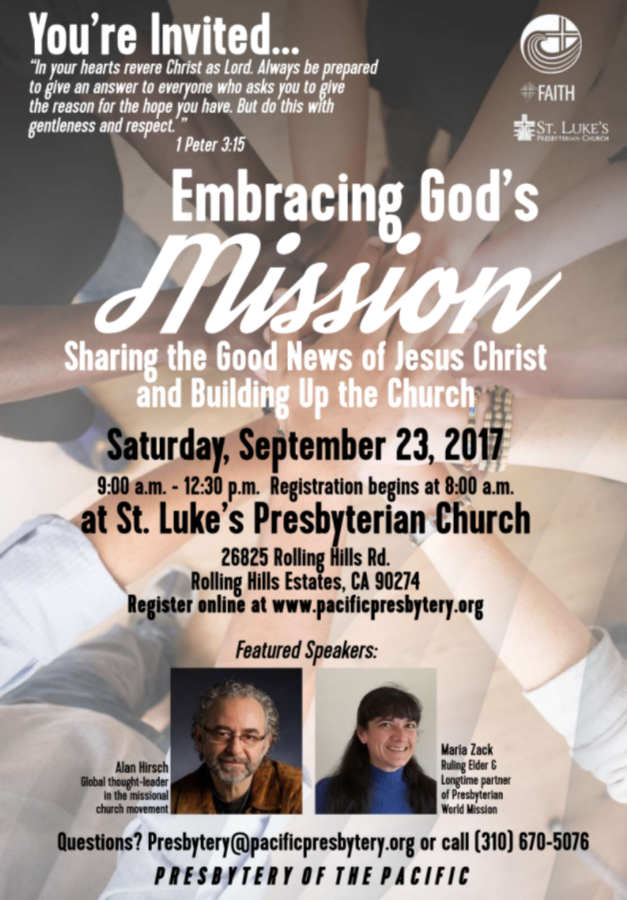 We all need peace and security, so it's no surprise that human beings have developed stories in response to this need. We think there are six primary stories that are used this way: domination, violent revolution, purification, isolation, victimization, and accumulation. These stories do not work. Instead, they drive us apart, create more suffering, and…